Regular price
Sale price
$24.99 USD
Unit price
per
Sale
Sold out
8" x 8" Black/Silver Snap Up Tray with Silver Snaps
8" x 8" Black/Gold Snap Up Tray with Gold Snaps
8" x 8" Red/Black Snap Up Tray with Silver Snaps


A transmutation circle to sacrifice your dice! Engraved right into the leather!

The words around the edges are from the inside of the transmutation circle and are from a real alchemy paper published in 1591! It reads:

"Pale white and black with false citrine imperfect white and red. The peacock 's feather in bright colours, the rainbow in the sky above. The spotted panther, the green lion the crow s beak blue as lead. These shall appear before you in perfect white, with many others. After the perfect white follows the grey and false citrine also. And after these shall appear the substance invariable, Then you have a medicine of the third order of his own kind multipliable."

Synthetic leather material with laser engraving.

This richly textured, synthetic leather material is water resistant, easy to clean and durable enough for the rigors of daily dice rolling.

Can be unsnapped and laid flat for easy storage and transport.

To clean, spot clean only with water and soap and use alcohol on pen marks. Will not absorb finger oil.

Share
View full details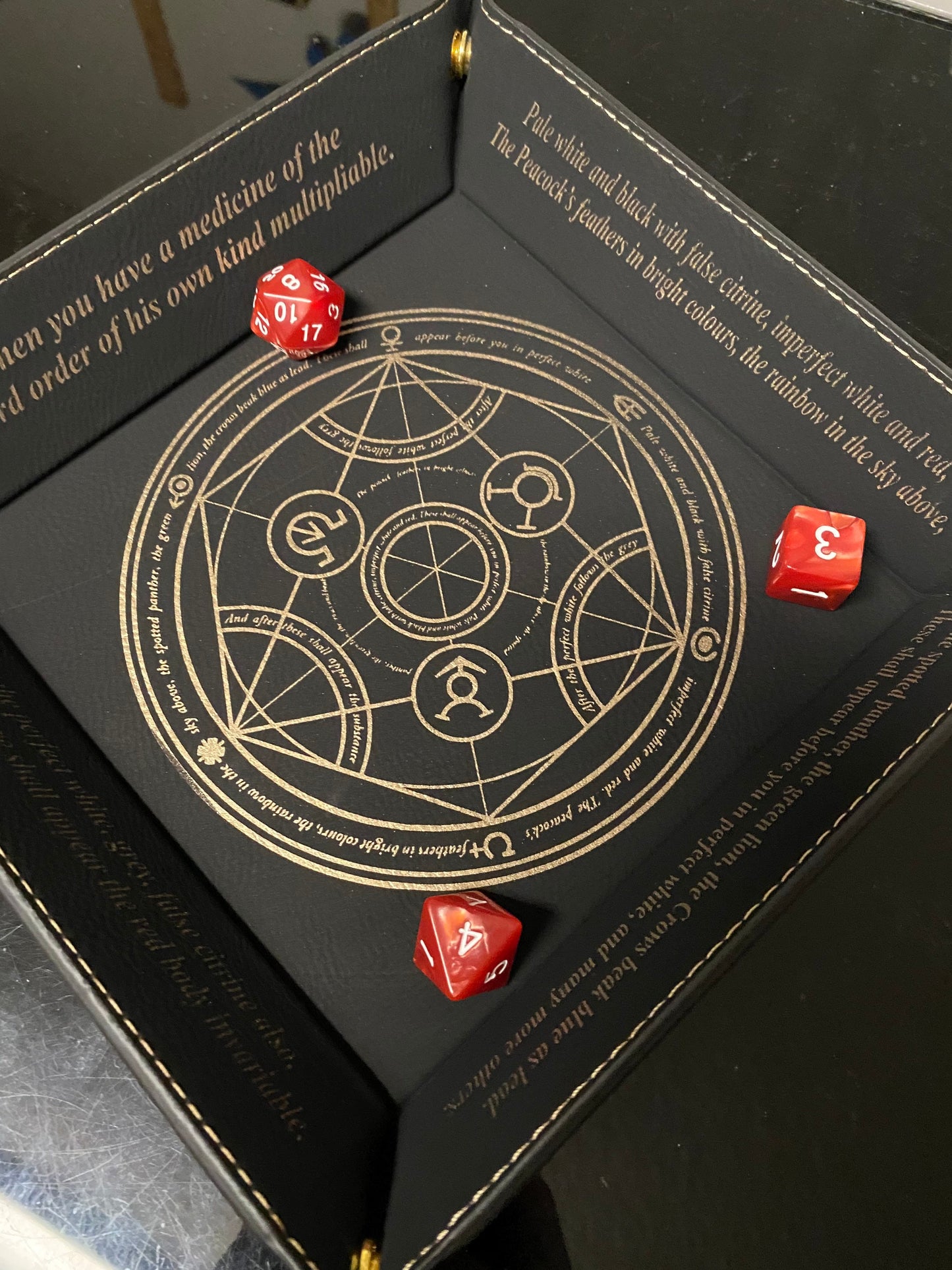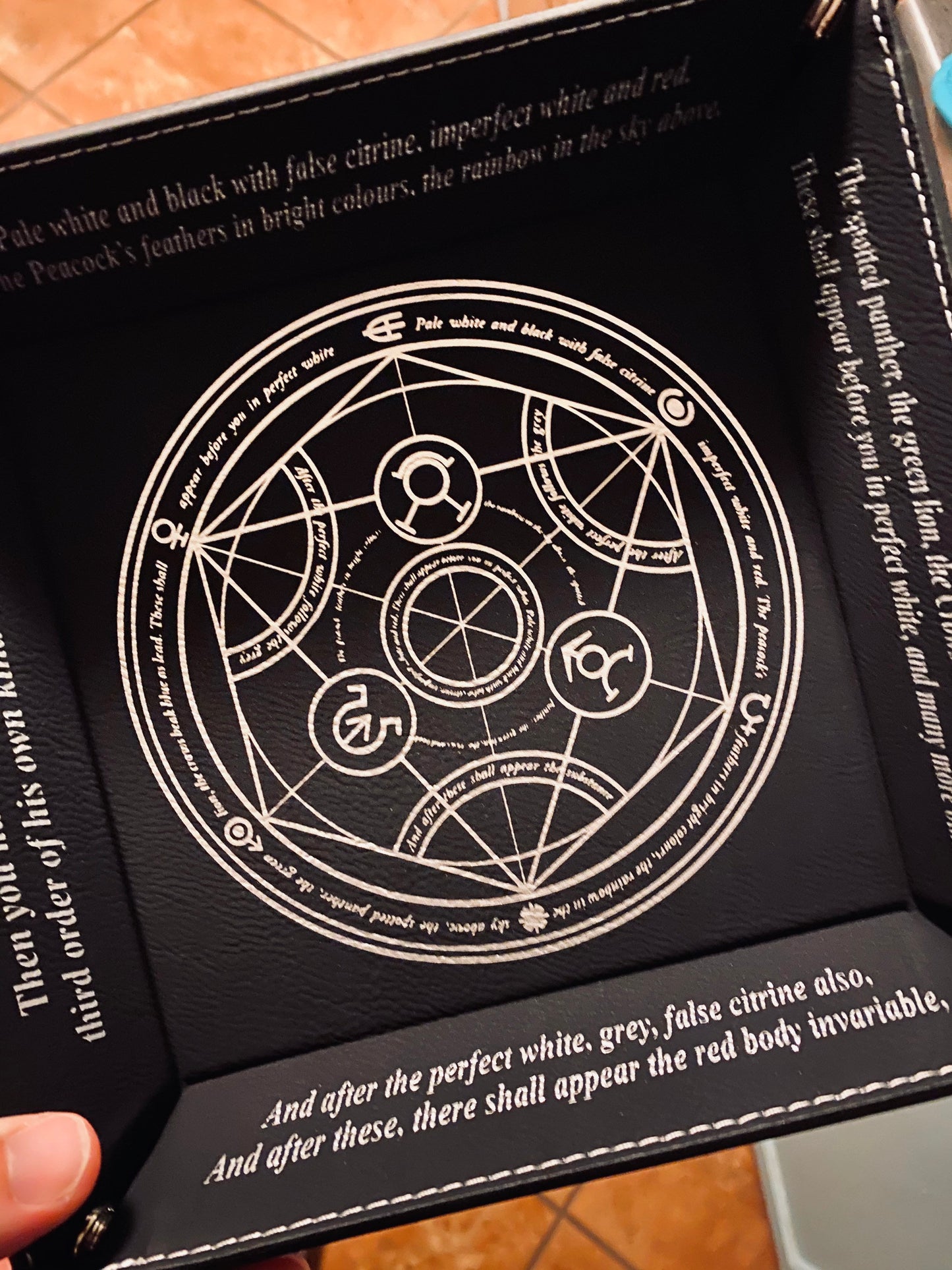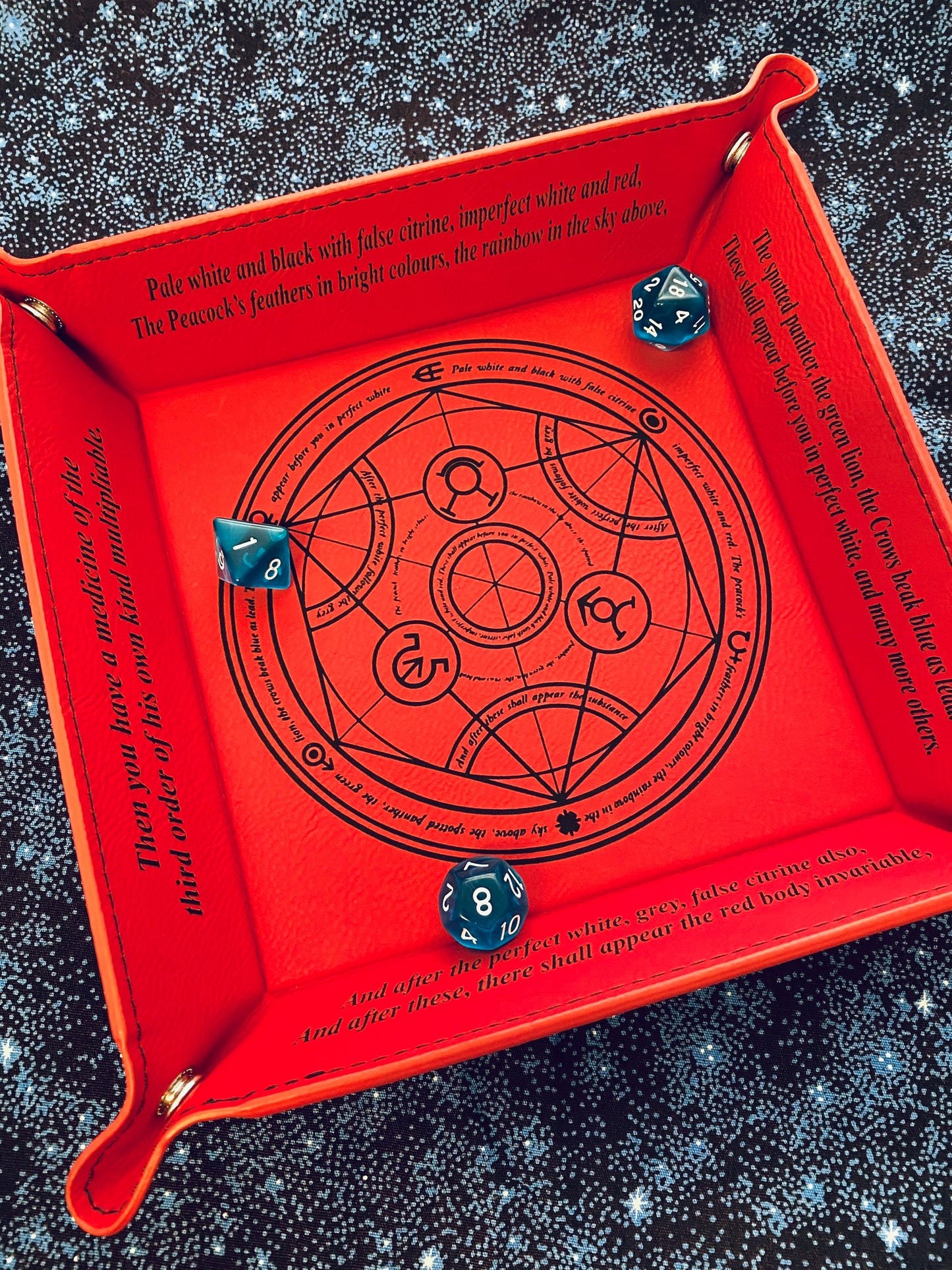 Amazing tray for my DnD campaign
I have been trying to find a stylish dice tray that isn't too wallet emptying. This was just in my price range and it's beautifully crafted as the dice bouncing off this thing was incredibly satisfying. The leather may seem counterintuitive however nothing beats a die being flung into a soft, yet firm surface only to gingerly dance for a second & a half to reveal a gratifying result.
Unfortunately you do get an issue as to where certain die get stuck in a corner, however my DM lets me re-roll as a stuck die to him simply 'doesn't count'.
Thank you so much for creating this dice tray, I had been itching to get my hands on it since early last year on Etsy.com! :)